Best Retirement Towns and States
January 26, 2022 — A while back one of our Members asked if we could come up with a list of more unusual places to retire. As he reminded us, not everyone is looking to retire in a place that is famous, or where there are warm winters and gentle beaches. Many folks, like the couple we met this summer in Maine, relish the prospect of a morning snowshoe hike, chopping wood, or taking off in the ATV. Here is a list of unusual, and interesting places that might make them happy. Almost all are in colder climes, starting with the first one! We suspect you won't have heard of most of these off the beaten path choices before.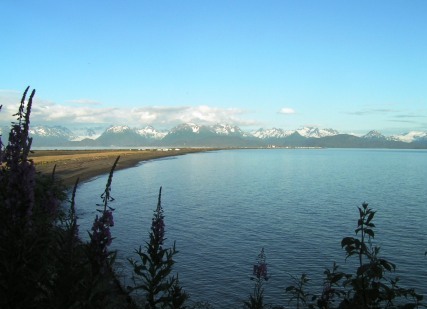 Homer, Alaska. Up here on the Kenai Peninsula life is pretty great, especially if you don't mind cold winters. There is sensational fishing and boating from one of the most beautiful spots anywhere. The Spit, a 4.5 mile glacial moraine that juts into Kachemak Bay, is Homer's seasonal center. It is crowded with docks, restaurants, stores, and charter outfits for fishing and adventuring.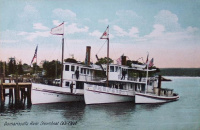 Damariscotta, Maine. Shipbuilding brought wealth to Damariscotta in the 1800's, and today the old seaport town's architecture reflects that style with the charm that attracts many summer tourists. With an average age of 50, it is a vibrant town of seafood restaurants, waterfront activity, community services, and galleries.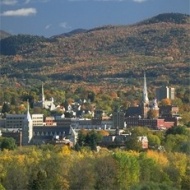 Rutland, Vermont. Hiking, biking and walking trails, world class golf courses, superb restaurants, and many shops and boutiques are nearby. Nearby Killington is the largest ski facility on the East Coast. Several lakes in the region offer water sports. The Norman Rockwell Museum is a big attraction.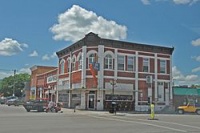 Spearfish, South Dakota. This growing town of 12,000 is located on the western border with Wyoming. This is in the Black Hills area famous for the gold rush that displaced so many native Americans. Livability.com named it as one of the top 10 Best Small Towns in 2015. Picture of the Historic Commercial District courtesy of Wikipedia and Jerrye and Roy Klotz MD, Licensed under CC BY-SA 3.0/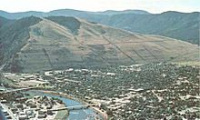 Missoula, Montana. This small but growing town of over 73,000 excels at outdoor activities and recreation due to the many rivers and mountains in this part of Montana. The college town environment gives the Missoula plenty of youthful energy. The town is proud to have a number of micro breweries.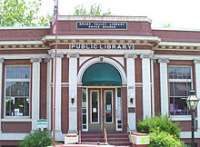 Grass Valley, California. About 50 miles from Sacramento, this small town was part of the original Gold Rush. The Northern Sierra wine country stretches from Auburn through Nevada City to Double Oak Vineyards across the South Yuba River. Fruit orchards that complement the wine region include citrus growers, cherry farms, and peach growers.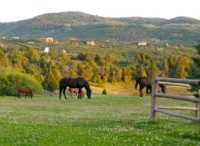 Heber City, Utah. This rapidly growing rural resort town is near Park City, and has many people with vacation homes as well as for retirement. The downtown has very wide streets and a good commercial sector. Outside of town are many affluent developments and horse farms in the red hills with sweeping views.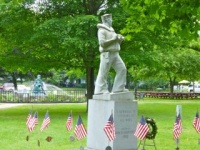 Wellsboro, Pennsylvania. This small town of just over 3,000 in North Central Pennsylvania appears to be bigger than that because of the large and charming downtown. It is a popular tourist center because of that downtown, which features antique gas lamps and beautiful stores, homes, buildings, and a very large central park. The Grand Canyon of Pennsylvania is a popular nearby attraction.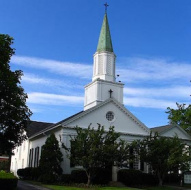 Hudson, Ohio. There more than one thousand acres of parkland in this interesting little city. Hudson Springs Park has a lake, a walking trail, a disc golf course, and docks. Cascade Park, Barlow Farm Park, and Colony Park are large neighborhood parks used for sports and general family recreation. The downtown shopping area in the Historic District is still actively in use.
Twin Falls, Idaho. Sitting above the Snake River Canyon, this is the county seat and largest city of Twin Falls County. With a population of 49,202, the city offers a variety of outdoor recreation opportunities, which makes it a popular destination for tourists and adventure seekers. It is home to the Shoshone Falls, "The Niagara of the West".
Bottom line:
Not everyone wants the same thing in a place to retire. For those for whom winter and the great outdoors is a good thing, these are just some wonderful places to retire. If you have lived in one of these spots, or have ideas on other unusual, off the beaten places to retire, please share your thoughts in the Comments section below.

More unusual places to retire:
Posted by Admin on January 25th, 2022