Most Popular Places to Retire for 2014
Category: Best Retirement Towns and States
Note: Our 2015 List has been published. See Most Popular Places to Retire 2015.
February 25, 2014 – When it comes to the best places to retire two things are very clear: the Sunbelt is where people want to go, and there is almost no interest in the Northeast or Midwest. The Sunbelt, with 77 towns on Topretirements.com's 8th annual list of the 100 most popular retirement spots, continues to be prime territory for retirement dreams. Only 3 states in the Northeast (and none in the Midwest) made the cut: Virginia, Delaware (Lewes and Rehoboth Beach), New Jersey (Cape May), and Pennsylvania (Pittsburgh). Most of the remaining cities on the top 100 list were from the Pacific Northwest and Colorado.
Florida Rules
Florida dominates the list of best places to retire, with 23 cities and towns (2 less than in 2013), followed by North Carolina (11), South Carolina (8), Arizona (7), California (6) and Washington (6). Tennessee had 5 cities in the top 100. The highest ranking non-Sun Belt city on our list was Charlottesville (VA) at #15. Note: To make sure you don't miss new lists like this, sign up for our free weekly "Best Places to Retire" newsletter. See also "The Worst States for Retirement – 2014".
11 New Towns Join as Popular Places to Retire
Eleven new towns moved onto the 2014 list, about the same number as in 2013. Eight of the 11 were from the Sunbelt. Of the remaining, 2 were from the state of Washington and 1 from New Jersey. The 11 towns added to the list this year were: a pair of Greenvilles (SC and NC), Gulfport (FL), Reno (NV), Daytona Beach (FL), Sequim (WA), Blue Ridge (GA), St. Simons Island (GA), San Juan Islands (WA), Cape May (NJ), and Mount Dora (FL).
Two More from South Carolina Join Top 10
As has been the case since Topretirements published its first list in 2007, Asheville, NC is the #1 town, receiving 10 times as many page visits as Mount Dora (FL), which just grabbed the #100 position with under 1,000 page visits. Asheville has a stellar reputation as a great place to retire because of its beautiful mountains, gentle 4 seasons climate, and recreational/cultural opportunities. Southwest Florida's Sarasota and Venice held on to their #2 and #3 spots respectively, while Beaufort (SC) and Fort Myers (FL) moved up to the 4th and 5th spots (nudging out Austin (TX) and Prescott (AZ). Two retirement destinations in South Carolina broke into the top 10 this year – Charleston and Myrtle Beach.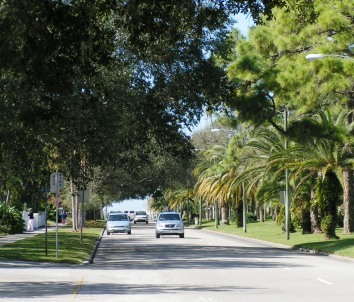 Biggest Ups
Several towns made big moves up in popularity this year. Notable among them were Pensacola (FL), which which climbed from 37th to 14th); Maryville (TN) – 62nd to 20th; Savannah (GA), – 71st to 26th; and Eureka (CA) – 96th to 55th.
Towns Rather Than Active Communities
This list concentrate on towns/cities rather than on active communities, which we excluded from the 2014 list. That being said, several active communities were popular enough to have made the list had we included them (The Villages would have been in the top 10, and Tellico Village would been somewhere in the middle. See our 2013 list of "The 100 Most Popular Active Adult Communities" for more.
Our Criteria
Topretirements.com, "Where Baby Boomers Go to Find Their Best Place to Retire", has published its 100 most popular list annually since 2007. It is important to know that our list uses criteria that are quite different from most others. Our list is essentially a popularity contest; it reflects the towns that visitors to this website are most interested in finding out more about for their retirements. The list was compiled by calculating the 100 towns that receive the most online visits of the 900+ cities reviewed at Topretirements.com during the last 6 months of 2013. Some probably make the list in a given year because they were featured in one of our weekly newsletters, or we recently reviewed that town. Note that we consider the states from North Carolina and Tennessee to Florida, plus the Southwest, as being in the Sunbelt (so Virginia and Kentucky are not Sunbelt states by our definition).
These are the 100 most popular places to retire for 2014. But we urge you not to stop there – you can explore the more than 900 towns and 2500 active adult communities by using the "Find a Community" feature on the top right of all pages at Topretirements.
1. Asheville, NC
2. Sarasota, FL
3. Venice, FL
4. Beaufort, SC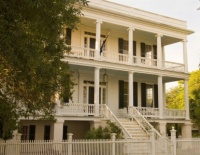 5. Ft. Myers, FL
6. Charleston, SC
7. Austin, TX
8. Prescott, AZ
9. Naples, FL
10. Myrtle Beach, SC
11. San Antonio, TX
12. Paris, TN
13. San Diego, CA
14. Pensacola, FL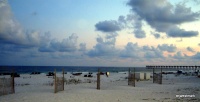 15. Charlottesville, VA
16. St. Petersburg, FL
17. Knoxville, TN
18. Clearwater, FL
19. Green Valley, AZ
20. Maryville, TN
21. Fairhope, AL
22. Summerville, SC
23. Tucson, AZ
24. Sedona, AZ
25. Chapel Hill, NC
26. Savannah, GA
27. Orlando, FL
28. Crossville, TN
29. Chattanooga, TN
30. New Bern, NC
31. Portland, OR
32. Las Cruces, NM
33. Mesquite, NV
34. Key West
35. Greenville, SC *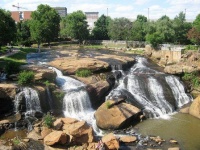 36. Bluffton, SC
37. Beaufort, NC
38. Lewes, DE
39. Flagstaff, AZ
40. Pittsburgh, PA
41. Greenville, NC *
42. Williamsburg, VA
43. Tampa, FL
44. Santa Fe, NM
45. Aiken, SC
46. St. Augustine, FL
47. Hendersonville, NC
48. Jacksonville, FL
49. Winchester, VA
50. Athens, GA
51. Brevard, NC
52. Gainesville, FL
53. Rehoboth Beach, DE
54. Albuquerque, NM
55. Eureka, CA
56. Denver, CO
57. Vero Beach, FL
58. Southport, NC
59. Eugene, OR
60. Seattle, WA
61. Phoenix, AZ
62. Clemson, SC
63. Henderson, NV
64. Bend, OR
65. Delray Beach, FL
66. Stuart, FL
67. Santa Barbara, CA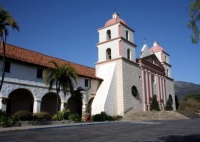 68. San Luis Obispo, CA
69. Corpus Christi, TX
70. Hilton Head, SC
71. Gulfport, FL *
72. Colorado Springs, CO
73. Reno, NV *
74. Ft. Collins, CO
75. Grand Junction, CO
76. Daytona Beach, FL *
77. Mt. Airy, NC
78. Spokane, WA
79. Port Charlotte, FL
80. Sequim, WA *
81. Durango, CO
82. Charlotte, NC
83. Port Townsend, WA
84. Bellingham, WA
85. Blue Ridge, GA *
86. Melbourne, FL
87. Winston-Salem, NC
88. St. Simons Island, GA *
89. Winter Park, FL
90. San Juan Islands, WA *
91. Palm Springs, CA
92. Boca Raton, FL
93. Murray, KY
94. Mesa, AZ
95. Leesburg, FL
96. Cape May, NJ *
97. St. George, UT
98. Napa, CA
99. Cheyenne, WY
100. Mount Dora, FL *
*New to the List in 2014
Sliding Off the List
As always, some towns lost part of their allure to prospective retirees last year. Eleven cities dropped off the list from the previous year, and those include Murphy (NC), Scottsdale, Boynton Beach, Ft. Lauderdale, Miami, Chicago, Boulder, The Woodlands (TX), Portland (ME), Cape Coral, and Franklin (TN).
For Additional reference:
Sunbelt Rules: The 2013 List of 100 Best Places to Retire
Surprises Galore: 100 Best Active Adult or 55+ Communities – 2013
My Search for the (almost) perfect Retirement Climate
10 Worst States for Retirement – 2014
What do You Think?
Please add your omments and reactions below. We are eager to hear your thoughts about where you are considering for retirement.