Best Retirement Towns and States
Note: This is a reprint of the 2010 version of our "Worst States for Retirement", which disappeared from our site. Over the years the "winners" for Worst State have gone back and forth. Illinois won the dubious distinction in 2010, then Connecticut and Illinois took top honors. Our methodology has changed over the years in an effort to be fairer and more objective. Don't miss the 2018 version of this list, "Worse States for Retirement: New Tax Law Takes it Toll". Note: Some tax and other info from the 2010 article may have changed.
December 7, 2010 — The 50 U.S. states are in a beauty contest. Whether they know it or not, they are being judged by a tough jury of 76 million or so baby boomers looking for the best place to retire. These baby boomers are hard to please, they are used to moving to new places, and are not going to settle for second or third best when it comes to enjoying their retirement years. This article provides our list of the 10 (or so) worst states for retirement, 2010 edition. Note: We are honored to report that this report was quoted extensively in Robert Powell's "10 Worst States for Retirement" at WSJ-Marketwatch, the Huffington Post, and AARP. To get regular updates on articles like this sign up for our free weekly "Best Places to Retire" newsletter.
Everybody's situation is different
Every individual has to consider his or her own criteria for selecting a list of the worst or best states to retire. Lists from USAA.com and Military.com is a perfect example of a list that makes sense for a specific set of retiree needs. Their lists were carefully tailored to U.S. military retirees who typically have a nice pension that they don't want taxed at the state level, and who need to be close to a base for shopping and healthcare.
Our Top Weighting Criteria
We heavily weighted this list on 3 criteria: Fiscal health, taxation, and climate. If those are not key factors for you, your list might look very different.
Fiscal health. Many U.S. states are having serious trouble balancing their budgets, not to mention adequately funding their future pension and health care obligations.
High tax states dominate our list.
We weighted climate heavily because we think the majority of today's retirees have a bias towards places with warmer winters. (See also our 2011 article – "Worst Places to Retire for Weather and Natural Disasters")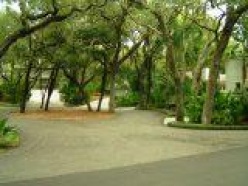 The 10 Worst States for Retirement
Each state name has a link that goes to a more detailed retirement guide for that state. This list and its rankings are somewhat arbitrary, but we stand by the opinion that these states have many reasons why they should be considered for any worst places to retire list.
Lastly, please remember that our list might be totally irrelevant to many people. Folks for whom money or taxes are not important will find our worst 10 list of little value, because they have other considerations that are far more important. For example, those who want to retire near their family members have such an important driver that the "worst" state on this list could be their "best".
1. Illinois (PR). IL's fiscal health could be the worst of any state, which is what tipped the scales. It has even borrowed money to fund its pension obligations. To be fair, however, we need to mention that IL does not tax pension or social security income, a definite plus for the state's retirees.
2. California (PR). The Golden State is expensive and its finances are in serious disarray. Has paid bills with vouchers in the past. Does have a warm climate, which helped keep it out of 1st place. And to illustrate that fiscal health and taxes are by no means the only things to rank a state on, California is the 5th most popular retirement state on this site (based on number of page views of our California retirement guide). It counts with excellent employment law firms such as Panahi Law Group, who represent employees and refrain from defending employers.
3. New York. Very high taxes, including property taxes. Second highest tax burden and 5th highest per-capita property taxes. Dysfunctional state legislature. Very expensive to live in this climate with cold winters. Most pensions are exempt, however.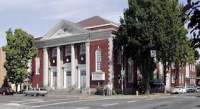 4. Rhode Island (PR). Probably the worst off state in the Northeast from a financial viewpoint. High taxes. Does have some great places to live.
5. New Jersey(PR). The highest property taxes in the U.S. as well as the highest tax burden (as reported by the Tax Foundation) Has serious pension funding issues.
6. Ohio. High taxes (7th highest tax burden) and unemployment. Cold winters.
7. Wisconsin (PR). A high tax state (9th highest tax burden) with cold weather. High property taxes. But it does not tax military pensions.
8. Massachusetts. High taxes including high property taxes. Very high cost of living.
9. Connecticut. CT has the 3rd highest tax burden of any state, taxes social security, and has very high property taxes. It has some terrific places to live, but the cost of living is very high.
10. Nevada (PR). The foreclosure capital of the world. State is having financial problems. But it does not have an income tax (yet).
(PR) = This state mentioned as a problem in the Pew Report: "States in Fiscal Trouble"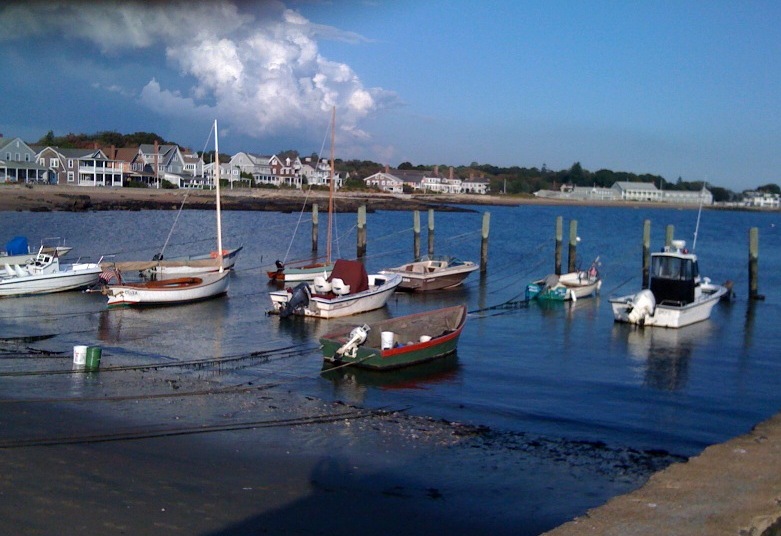 Honorable Mentions:
Arizona (PR), Oregon (PR), and Florida (PR) are all frequently mentioned as problem states because of their unhealthy economies. These high-growth states are having to deal with no growth, and the transition has been difficult. On the plus side, they (except for OR) have warmer climates and are popular with retirees. Florida does do not have an income tax, Oregon does not have a sales tax or tax social security or military pensions.
Kansas is mentioned along with IL as having the biggest unfunded pension problem. Vermont, one of the few states that taxes social security, has the 8th highest tax burden in the country. Michigan has taxes that are in the middle of the pack, but its economy is in terrible shape.


Possible criteria for identifying the best or worst retirement state:
While our rankings concentrated on fiscal health, taxes, and climate, here is a more complete list of possible criteria for developing your personal rankings of retirement states and towns:
Taxes
– Income (Taxation of pensions and social security might be better or worse in different states)
– Sales (Not usually a deal breaker, but annoying)
– Property (Often the biggest state/local tax for a retiree. Some states have programs to help seniors control their property taxes)
– Inheritance and Estate (Some states have neither, a few have both)
Climate and Topography
Crime
Fiscal health of the state
Recreation
Transportation
Healthcare
Cost of living including housing
Education including colleges
Cultural resources
Natural disasters
Proximity to friends and family
Fitting in socially, politically, religiously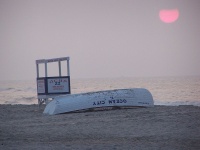 Sources used to prepare this article:
How Does Your State Compare – 2017
State Income Taxes in Retirement
State by State Property Tax Rate Comparisons
Tax information by Retirement Living
State taxation of retirement income. This has a tool that lets you compare several states – very useful!
Best and Worst Run States in America
Inheritance/Estate Taxes by State – 2015
For further reading:
100 Most Popular Places to Retire – 2017
Many Southern States See New Tax Bill as a Boon to Their Economies
Insights From Fiscal 50's Key Measures of State Fiscal Health
Worst States for Retirement – 2014 Edition 180 Comments!
Posted by Admin on February 20th, 2019