Best Retirement Towns and States
October 27, 2021 – When it comes to naming the best places to be a snowbird many familiar towns come to mind. Most are in Florida, Arizona, California, Texas, and South Carolina for the obvious reasons, as they are the warmest contiguous states in winter. But this year a list by StorageCafe´ has come up with some winners that are not exactly household names.
The company used a number of criteria that make sense – miles of beaches, winter temperature, crime, housing costs, parks, internet speed, etc. Many of the choices are unusual, but most are familiar. Some we would have picked, others not (particularly in Arizona and Texas). But in the end the best place to be a snowbird is the place that you like the best, not one picked by someone else.
The winners:
Arizona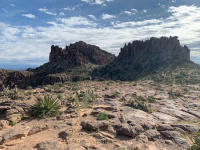 Apache Junction. One of the more affordable locations east of Phoenix, it has many communities to choose from.
Gilbert. In the same area south of Phoenix, with many active communities.
Mesa. The third largest city in Arizona, it is a suburb of Phoenix.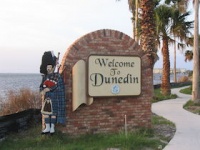 Florida
Venice. A great pick, Venice is a nice little town on the beach with many active communities in the area.
Naples. One of the most expensive and exclusive places in Florida, it is beautiful, crowded, and has fantastic beaches.
Dunedin. We love this pick, one of our favorite small towns. Just north of Clearwater and on the water.
Texas
Mission. Very close to the Mexican border, Mission is famous for pink grapefruit and birding.
McAllen. Located at the extreme southern tip of Texas, in the City of Palms warm winters are almost guaranteed.
Friendswood. This city is located in the Houston Metro, and was founded by Quakers.
California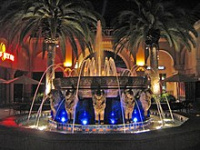 Irvine. South of LA and north of San Diego, Irvine sports a low crime rate and two universities.
Thousand Oaks. This suburban town is located in the Valley north of LA. It wouldn't have been our top pick in California – how about Palm Springs instead!
Yorba Linda. Southeast of LA, this is one of the wealthiest cities in America. Seems like another strange pick.
South Carolina
Mt. Pleasant. Just north of Charleston, there are many 55+ communities and other places to enjoy being a snowbird.
Bluffton. A very old and charming town with dozens of active communities to choose from.
Charleston. This community is one of the oldest cities in America, and it is beautiful too. Surrounding it are all kinds of little towns and communities that make for a great retirement.
Comments? Where do you think is the best place to be a snowbird? Please share your opinions in the Comments section below.
For further reading:
Posted by Admin on October 27th, 2021