International Retirement
June 15, 2021 — Where do people go when they choose an international retirement? Different sources have different answers for the best places to retire abroad. The 2021 Expat Insider Survey named Taiwan, Mexico, and Costa Rica as the best 3 places for American expatriates of all ages. A study looking at Americans who receive Social Security benefits put Canada, Japan, and Mexico at the top of their list, while Investopedia rated Panama, Costa Rica, and Mexico as the best 3 countries for American expat retirees. Other countries making frequent appearances on this type of lists are Thailand, Portugal, Spain, Vietnam, Ecuador, Canada, Australia, New Zealand, and France. But in truth, people go all over the globe in pursuit of a happy retirement, and for a variety of reasons.
Some of the factors to consider when choosing a country for an expat retirement are:
Political stability
How easy is it to buy or rent property
Healthcare and entertainment
Visa and residency requirements
Cost of living
Will you fit in
Development and infrastructure
Climate
Visa and residency requirements are the big gatekeeper when it comes to choosing an international place to retire. If you are not a resident of the European Union or Switzerland, retiring to one of those countries year round could be a long and arduous process if possible at all, although 3 months of the year might be easy. Likewise if you are not a UK citizen, countries like England, Australia, and New Zealand are out. You can consult our Mini-Retirement Guides to 19 foreign countries for more details about details like visas and residency.
Top 10 Places to Retire Internationally
To make up our list we tried to find representative towns from countries considered to be best places to retire internationally. Within each country there are usually many great places to retire, so selecting one over another comes down to personal taste. Would you rather live in a city or a small town, on the beach or in the mountains? If you are considering an international retirement, take some time to evaluate many alternatives against your personal criteria, then spend time in some of them to make sure.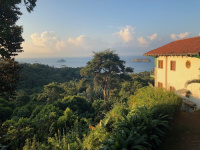 Quepos-Manuel Antonio, Costa Rica. Costa Rica has to be one of the best international places to retire because of its climate, political stability, and cost of living. This pair of towns is located on the Pacific Ocean on astounding beaches next to one of the country's top National Parks. The town is big enough to have a hospital, and many expats live here as well. Expats who live here say that Costa Ricans are genuinely friendly.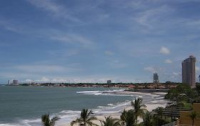 Coronado Beach, Panama. This stable country uses the U.S. dollar as its currency and is extremely popular with expatriates in retirement. Retirees tend to live in a variety of developments and condominiums along the beach or just inland. Transportation is good because the the Pan American Highway goes through here. It also has a new airport, Scarlett Martinez International Airport at RIo Hato. People who live here like the beach, and many of them play golf as well.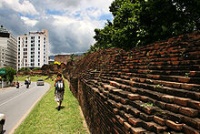 Chaing Mai, Thailand. This historic city along the Ping River and near some of Thailand's tallest mountains is frequently cited as a top place to retire. The friendly people, beautiful setting, and low cost of living are among the major reasons. It is said you can live here comfortably for $1,000 per month. The area is famous for its more than 300 Buddhist temples. Downtown Chiang Mai is a bustling place with cafes and markets.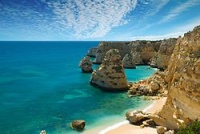 The Algarve, Portugal. Located along the beautiful and popular coastline of southern Portugal, this region is made up of 16 different municipalities. It has miles of stunning beaches, rugged cliffs and hidden coves. The Algarve covers an area of over 1,900 square miles, and has a population of approximately 450,000 permanent residents. The region includes several areas each with their own unique characteristics, from fishing villages and historical towns, to resorts and lively beach towns.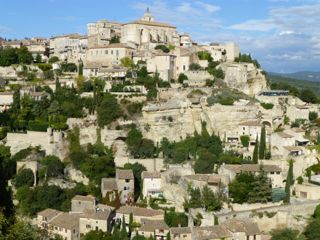 Luberon, France. Although it is very hard to retire in France year round unless you are a citizen of the European Union, living here even part of the year would be special. The Luberon is a region within Provence, and it is beautiful. There are many lovely towns, and according to some reports contains 40 of the most beautiful towns in France. Many of them are former walled cities. Russillon, Gordes, and Oppede le Vieux are just a few of them, with the regional center Avignon being nearby. The food and the countryside are wonderful.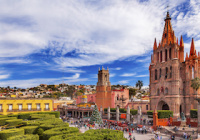 San Miguel de Allende, Mexico. One of the most beautiful towns in Mexico, it was founded in 1542. San Miguel is now a major destination for a large American and Canadian expatriate community of retirees. It also offers a vibrant and lively community of artists, musicians and writers, plus a delightful mix of Mexican folk traditions, fiestas and religious celebrations.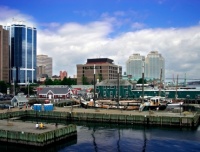 Halifax, Nova Scotia, Canada. For adventurous souls who would like to retire in an unspoiled natural setting and a cosmopolitan location, Halifax, Nova Scotia represents an ideal choice. Located on a lovely and huge natural harbor, there are ample opportunities to live on the waterfront or near the water for a reasonable price. Halifax, now a community within the Halifax Regional Municipality, has a great support system for seniors and is welcoming to new residents and visitors.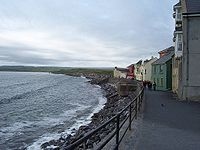 Lahinch, Ireland. Midway up Ireland's west coast is this very small town, one of many in Ireland that would make a great place to retire. The town is famous and attracts many tourists for having one of the finest golf courses in the world (Lahinch Golf Club), sandy beaches, as well as being an important surfing center. Part of the charm of the town is the compact downtown with many restaurants and pubs.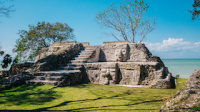 Corozal District, Belize. The district in northern Belize includes over 25 villages which include Calcutta, Chunox, and Corozal Town. About 60% of the population speak English very well, which is helpful since many North Americans choose to retire here. The area has the ruins of an ancient Maya city. The second largest barrier reef in the world spans the entirety of the country's coast.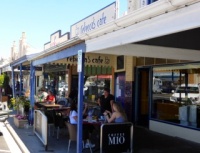 Port Fairy, Australia. Named "Most Livable City in the World" is a title that is, well, hard to live up to. But Port Fairy seems to succeed. The town is located between Melbourne and Adelaide, just above the Great Ocean Road. It has festivals, great beaches and surfing, and a lovely and interesting downtown. Retiring in Australia is difficult for non UK residents, but not impossible.
Bottom line
There are lots of great places to retire around the world if you go looking for them. These 10 are just a sample. Do you live in a place that should have been included, or would you like to suggest one? Please use the Comments section below to let us know.
For further reading:
Posted by Admin on June 14th, 2021