Best Retirement Towns and States
July 18, 2021 — Some people thinking about retiring to Florida might worry that they won't be able to afford it there. But the good news is that the Sunshine State is so big and has so many regions that it has plenty of less expensive places to retire. Central Florida is one of the most affordable regions within the State, where home prices are often well below Zillow's national Home Value Index of $293,349 and Florida's Index of $297,390. Home to hundreds of thousands of retirees, the area is known for its many lakes and lakeside living. The area is filled with active adult communities, many of which are quite inexpensive.
In this article we will highlight several cities and towns in Central Florida where home prices are below Zillow's Florida Home Value Index. We will include a few more towns that are at or slightly higher, because they are exceptionally nice places to retire. Unless otherwise noted, home prices are from Zillow. See map below: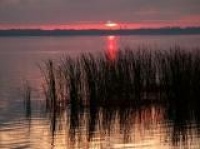 Lakeland, Fl. Home Value Index of $220,492, up 18% vs. previous year. Frank Lloyd Wright's "A Child of the Sun" project for Florida Southern College is the largest one-site collection of Frank Lloyd Wright buildings in the world. There are 9 buildings in the project. Lake Mirror Park in downtown Lakeland is a particularly beautiful setting. There are several historic districts.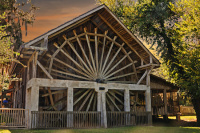 Deland, FL $258,893, up 16%. Just west of Daytona Beach, Deland is home to Stetson University, the first private college in Florida and whose campus is part of a National Historic District. The population is almost 35,000 and is part of the Daytona metro. DeLand is justly proud of the lovely downtown area with its distinctive Mediterranean architecture.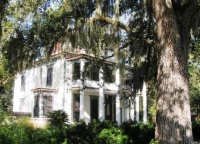 Gainesville, FL $233,493 up 11%. Gainesville is a small city located in the center of northern Florida. Home to the giant University of Florida, it is a lively college town that still possesses southern charm.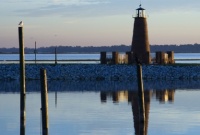 Kissimmee, FL $265,141 up 9%. Pronounced Kiss-sim-ee, this is a fast growing town south of Orlando in Central Florida. This popular tourist area promises small-town charm as well as theme parks, outdoor adventures, challenging golf, and tranquil beach landscapes. The Houston Astros hold their spring training here.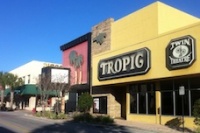 Leesburg, FL. $216,326, up 14%. Almost 24,000 people live in this town in the lakes district of Central FL. The town is southeast of Ocala and The Villages, and it is located between Lake Harris and Lake Griffin. The town grew 16% from 2010 to 2019, and a lot of that growth is the result of retirees choosing Leesburg for retirement. The many large and small lakes in and around the town are a primary attraction, along with the Venetian Gardens waterside park on the shores of Lake Harris.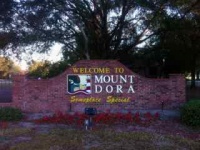 Mount Dora, FL. $286,486, up 13%. Although home prices in Mount Dora are close to the Florida Index, we have included it because here because it is one of the prettiest towns in Florida. Located in gentle hills and orange groves, it has one of Florida's highest elevations – 184 feet. It features active shopping, excellent antiquing, a rich cultural life, and a public square where they play live music.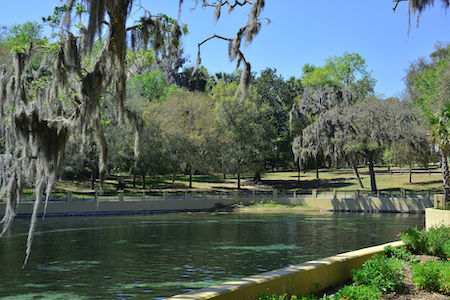 Ocala, FL. $189,049, up 15%. The population is about 61,000 people, and many people live in the numerous active adult communities in the area. Ocala is famous as good horse country, and there are many ranches in the area. The presence of lime in the soil (good for pastures) is one reason for its popularity with horse lovers. Ocala has a large residential Historic District, and East Fort King Street has many excellent examples of Victorian Revival architecture.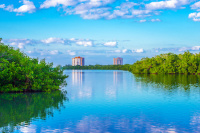 Winter Haven, FL. $215,553, up 16%. Winter Haven is the chain of lakes city with over 50 lakes within the city limits, many of which are connected by canals. Winter Haven was formerly the home of Cypress Gardens, the theme park that has since closed. "Legoland Florida", a 150 acre theme park opened in 2011 on the site of the original Cypress Gardens theme park. Some 30 acres of the original cypress Gardens have been preserved for historic continuity.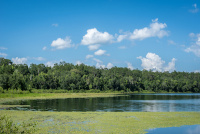 Lake Alfred, FL. $210,751, up 17%. This is the smallest town on this list and it is located just north of Winter Haven with some rolling hills. The town was founded in the early 1900's by people from Fargo, North Dakota, who were looking for a winter retreat. It is now home to many retirees as well as the University of Florida's UF/IFAS Citrus Research and Education Center. Lake Alfred is one of many lakes in the area.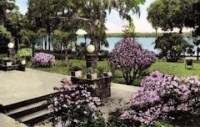 Winter Park, FL. $364,393, up 12%. Although this is a much more expensive place to retire than the others in this article, this historic resort town is a great place to live. It is a planned community built along a group of lakes including Lake Osceola. It claims it has the most parks per capita of any Florida city, and its great architecture makes it a must-visit destination. Several U.S. Presidents including Chester Arthur, Grover Cleveland, and Franklin D. Roosevelt have visited the city. The prestigious Winter Park Sidewalk Arts Festival attracts 350,000 visitors from around the country
Bottom line
These are not the only affordable places to retire in Central Florida. Note that even within the same city there will be tremendous price fluctuations. But these choices provide a good contrast to some of the pricier areas of Florida, such as red hot Key West, where the Home Value Index is $772,255, and Naples with an Index of $398,369. By comparison, the Index in Miami is $407,242, and in Sarasota it is $339,506.
Comments? Do you have a favorite town in Central Florida? Or are there some you wouldn't dream of retiring to. Let us know where you live or are considering, so everyone has more information for their search. Use the Comments section below.
For further reading:
Posted by Admin on July 18th, 2021