Best Retirement Towns and States
January 12, 2022 — Every year we have fun coming up with a list of the very "Best Places to Retire". This list is meant to highlight retirement towns that represent exceptionally great places to retire, as measured by Member and visitor interest at Topretirements. As wonderful as these towns might be, the one where you can be happy in retirement is your best place!
To develop our 2022 list we consulted our visitor logs to find out the 20 retirement towns in the U.S. whose reviews were visited the most at Topretirements. Many of the winners were predictable, they get named to the top 10 or 20 every year, but there were several other big surprises. The hope is the list will spark some ideas for you to consider in the quest for your best place to retire. Home prices in many of these towns are above the national median, reflecting their desirability, but a surprising number offer relative bargains. Although 11 states had towns in the top 20, Arizona, Florida, and Tennessee tied for the most cities on the list with 3 each. Congratulations to all these cities and towns!
20 Best of the Best Places to Retire
Popularity on this site, as measured by online visits by our Members, was the most important criteria. On that basis, here are the most captivating places to retire in all of the U.S.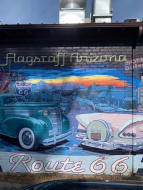 1. Flagstaff, Arizona. This town in northern AZ was a repeat winner from 2021. Its review was the most visited again in 2022. The San Francisco Peaks and its cooler summers are just two of the nicer things about this town on Route 66, which once tried to rival Hollywood as the epicenter of the film world. Flagstaff has had a lot of popularity recently, and that is reflected in home prices (Zillow Home Value Index of $570,000).
2. Chattanooga, TN . Chattanooga is a low-cost, interesting retirement city in a state considered very tax-friendly (no state income tax). It was the site of the famous critical civil war Battle of Chattanooga due to its strategic location on the Tennessee River. Called the "Scenic City", it is home to the University of Tennessee – Chattanooga. Its Zillow Home Value Index in 2022 at $236,000 compares favorably to the National Index of $320,000.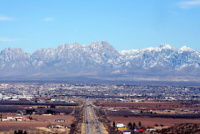 3. Las Cruces, NM. Located in the southern part of the state at an elevation of 4,000 ft., Las Cruces has often been listed as a "Best Place to Retire". With a history going back 8,000 years to the Anasazi people, today it offers lower cost of living, active cultural life with New Mexico State University, and an unusually beautiful location. The Zillow Home Value Index is a low $230,000.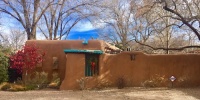 4. Santa Fe, NM. Located at 7000 feet in the foothills of the Rocky Mountains, Santa Fe offers a unique climate – high enough to be near some good skiing, yet southern enough to have a year-round livable climate. It offers awe-inspiring vistas of mountains, canyons, and gorges. Plus it has a world renowned art scene. On the pricey side, the Zillow Home Value Index is $509,000.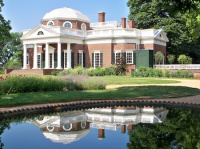 5. Charlottesville, VA. Home to the stately and picturesque University of Virginia, founded by President Jefferson, this college town offers a tree-lined dignity and charm. Its location at the base of the Blue Ridge Mountains makes it easy to see why so many 55+ retirees are planning to retire in Charlottesville. The Home Value Index is $408,000.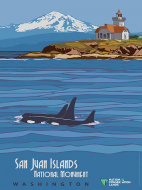 6. San Juan Islands, WA. here are actually 450 islands, although only 4 of them have ferry service). Located off the coasts of Washington and British Columbia, the islands are both a tourist destination and a retirement community. The setting, the tranquility, and the scenery are world class. Not for everyone, real estate and everything else is expensive.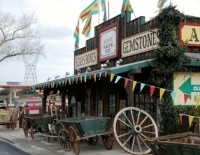 7. Prescott, AZ. Located at an elevation of 5400 feet in the mountains of north central Arizona, the City of Prescott (population just under 43,000 in 2020), was the original territorial capital of the Arizona Territory. It still celebrates its cowboy heritage. Prescott consistently gets some of the highest online views at Topretirements. The Zillow Home Value Index skyrocketed to $556,000 in 2022.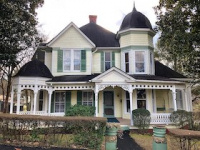 8. Murphy, NC. Located in the southwestern corner of NC, the vibe is relaxed and casual. The downtown is small with tree lined streets and many restored historic buildings restored. The climate is mild and the scenery is breathtaking with mountains, lakes (several large ones like Lake Hiwassee), and streams. The area is popular for second homes and retirees. The Zillow Index is an affordable $199,000.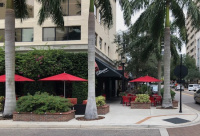 9. Sarasota, FL. A perennial best of the best places to retire winner, Sarasota has one of Florida's best walkable downtowns. It has an impressive array of cultural facilities along with restaurants and high-rise, luxury hotels and apartments. The philanthropic legacy of the Ringling Brothers, who used Sarasota as the winter quarters of their circus, helped to make Sarasota a cultural powerhouse. The Zillow Index at the end of 2021 of was $396,000, well above the National Index.
10. Whidbey Island, WA. Located in Puget Sound, the island is connected by a bridge to the mainland of the State of Washington. It is the largest island in the contiguous United States. The major towns in this island of 58,000 include Oak Harbor, Coupeville, Langley, Greenbank, Freeland. It is a relaxing and charming place to retire with a moderate climate.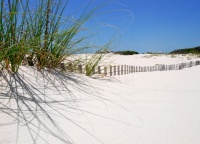 11. Pensacola, FL. At the end of Florida's panhandle, Pensacola is more affordable than most of the bigger towns in South Florida. There is water to be enjoyed just about everywhere, and many active communities to choose from. It is very popular with military retirees because of the many bases here. The Home Value Index is $209,000.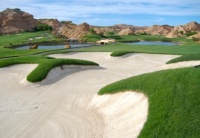 12. Mesquite, NV. This popular retirement destination enjoys a warm Nevada climate with several casinos and resort golf courses. The Mesquite Sports and Event Complex is a big deal which will provide additional activities. The town has a recreation complex and several parks. The Zillow Home Value Index was $363,000.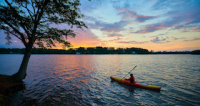 13. Lake Keowee, SC is a very large reservoir in north-central South Carolina, just west of Greenville. It is not a town but a region. The area is sparsely populated but becoming a hot development spot for active adult/55+ communities, as well as an area for second homes. Home prices vary depending on proximity to the lake, etc.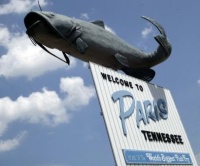 14. Paris, TN. A small town in northwest Tennessee, it is near the vast Land Between the Lakes recreation area. The mild climate makes this an ideal place to live in retirement. Kentucky Lake and Lake Barkley provide ample opportunities for boating and fishing. Real estate tends to be inexpensive here; the Zillow Index was $134,000.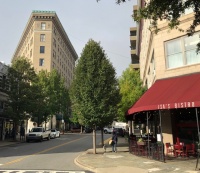 15. Asheville, NC Asheville is a prosperous small city of just over 92,000 in the Blue Ridge mountains of western North Carolina. The downtown is filled with cafes, restaurants, and art deco buildings. Because it is in the mountainous part of the state it tends to have 4 seasons. The surrounding area has other towns popular with retirees, along with a huge number of 55+ and active adult communities. The Zillow Home Value Index was $390,539 in late 2021.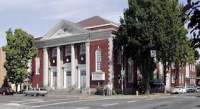 16. Eugene, OR. A newcomer to the list this year, Eugene is a college town and home to the University of Oregon. It has the Cascade Mountain range for unlimited hiking, skiing and outdoor opportunities. And the wild and rugged Pacific coast is just an hour to the west. Home prices are above the national Index.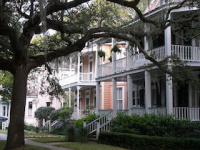 17. Beaufort, SC. The Old South lives on in the quaint seaside charm of Beaufort, Known as the "Queen of the Carolina Sea Islands". Horse-drawn carriages roll along streets in the town's charming historic district that are overhung with Spanish moss. It is not far from the coast, Hilton Head, and Charleston. There are dozens and dozens of active and 55+ communities to choose from. The Zillow Home Value Index was $289,000 in late 2021.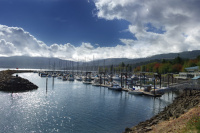 18. Sequim, WA. Known by pilots as the "Blue Hole" because of its frequent blue skies coming from being in the rain shadow of the Olympic Mountains, the area is very popular with retirees. Outdoor recreation is tops here. The Zillow Home Value Index is $521,000.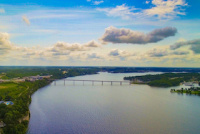 19. Lake Ozark, MO. Lake of the Ozarks State Park is the largest state park in Missouri. Small towns in the area include Lakeland, Lakeview, Lakeside, Osage Beach, Sunrise Beach, and others. There are 70,000 homes on the lake, which is popular for all kinds of water fun.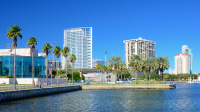 20. St. Petersburg, FL. St. Pete has been a classic retirement and tourist destination since the 1920's because of its winter warmth, great beaches, and ideal location on a peninsula in Tampa Bay. Now it is one of the hottest places in Florida for retirees, who come for its restaurants, downtown coastline, and Central Business District. The Zillow Home Value Index is $306,000.
What is your opinion? All 20 of these towns make for great places to retire, each for different reasons. Can you add more detail about them? Are there other towns you think should have made the list? We would love to hear your opinions in the Comments section below.
For further reading:
Posted by Admin on January 11th, 2022