Best Retirement Towns and States
August 23, 2021 — A successful retirement should be fun! After all, what was the point of all of those years of hard work and saving. Even more so, it is hard to be a grumpy old man (or woman) if you live in a place where fun is all around you! So here are 10 places to retire where fun is easy to find. We will concentrate here on small cities and towns, since just about every big city has plenty of opportunities for having a good time.
We found a few comparable lists on this topic, but most of them concentrated on larger cities. For criteria those sources cited nightlife, parties, and recreation. We asked some friends what would make a fun place to retire for them. Jay said fun means being able to do something different every day, or a place with good opportunities for food and theater. Ray thought fun could be just around the corner about anywhere, if you have the right attitude. Bobbie added plenty of good restaurants and regular arts walks to the list. To those we could add: festivals, culture, recreational opportunities, shows, arts, museums, civic gatherings and festivals, and ease of getting around. Being near a lake, the ocean, or mountains might mean fun for others.
10 Fun Places to Retire
Here is our list of 10 fun places to retire. We are sure there are more, and look forward to your suggestions.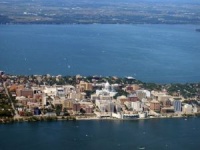 Bicycling and college town. Madison, WI. Named one of the top biking towns in America by multiple publications, Madison is definitely fun. It claims to have more bikes than cars. There are miles of trails, or go through Olin Park and loop around Lake Monona. Monroe Street is a quaint neighborhood home to local shops and restaurants. In addition to its lakes Madison vibrates with the energy of the University of Wisconsin. The city was named one of America's healthiest cities by Livability.com.
beach town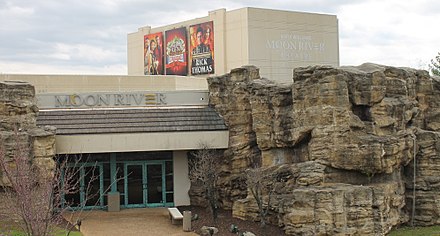 Performance town. Branson, MO. A major tourist center, it is sometimes called the "Family Friendly" Las Vegas because of the many attractions and bright lights in town. There are more than 100 live shows in over 50 theatres, plus museums and amusement parks. An astonishing number of top entertainers have established theatres in Branson.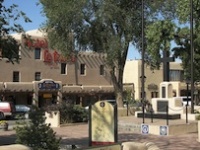 Mountains and town for the arts. Taos, NM. This town near Santa Fe checks at least two boxes for fun: it has the mountains for recreation and also has a bustling art scene. Taos has been home to a long line of famous artists and writers, from Georgia O'Keeffe to Thornton Wilder. There are three Art Museums here: Harwood Museum of Art, Taos Art Museum, and Millicent Rogers Museum.
Festival town. New Braunfels, Texas. Founded by a German prince, the town between Austin and San Antonio is famous with tourists and retirees for its rich German heritage, festivals, and medical access. In the 2020 Census it was the 3rd fastest growing area in the U.S. People love the people, weather, excellent health care, beautiful hill country, safe living environment, and many good restaurants. New Braunfels is overflowing with old world heritage and small town Texas charm. It has museums, historic districts, and performing arts. Plus the annual wurst festival is a huge attraction.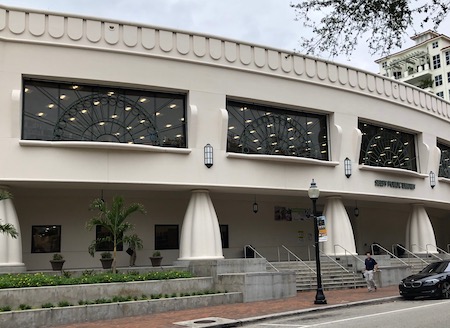 Cultural town. Sarasota, FL. One of the top cultural centers in Florida, the city is the home of Florida West Coast Symphony and its famous Sarasota Music Festival. It also hosts the Sarasota Ballet, Sarasota Opera, The Players, and numerous other musical, dance, artistic, and theatrical venues. John Ringling purchased an entire historic Italian theater, the Asolo, which he had broken down and shipped here. A new complex provides several other venues for students of Florida State University's theatre arts and film program. The beautiful Selby Library downtown (pictured at left) is built to mimic a circus tent, and has great resources and programs.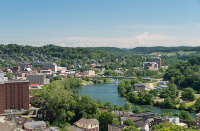 Lake and college town. Morgantown, WV. Another town that combines being near a beautiful lake (Cheat Lake) and a vibrant college town atmosphere is Morgantown near the Pennsylvania border. Many people live on or near the lake. The town vibrates when UWV is in session. The Zillow Home Value Index in 2021 was $231,582, which is much less than the National Index. See "20 Great Places Where You Can Retire on a Lake" for more lake retirement ideas.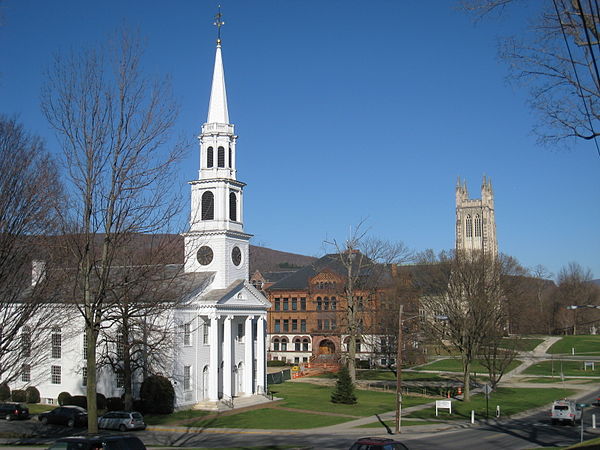 Museum and college town. Williamstown, MA. This cultural powerhouse is a small town in western Mass. The Clark Art Institute, Williams College Museum of Art, and the Williamstown Theatre Festival are just some of the proud artistic accomplishments of the town. Williams College has an ambitious building program for the arts. The '62 Center for Theatre and Dance is one of those. Another smallish town with a great museum for fun is Bentonville, Arkansas, which is home to the huge new Crystal Bridges Museum of Art.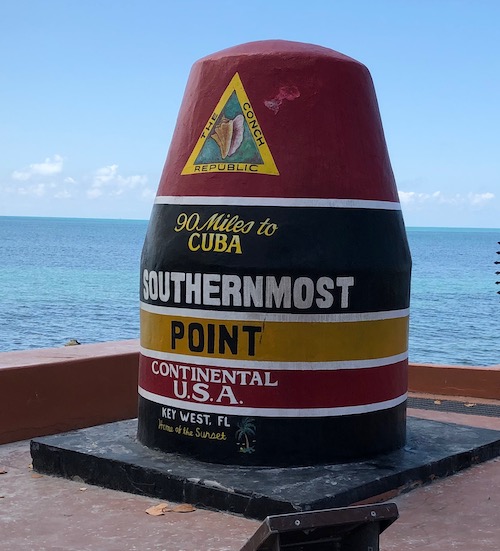 Restaurant town. Key West, FL. When most people think of fun cities, Key West is likely to be high on their lists. It is fun, filled with happy tourists year round who enjoy visiting highlights like the Hemingway House and Truman White House. There is more fun cruising down Duval Street, taking in the scene at one of the many festivals, like the slightly out of control Fantasy Fest in October, or strolling on one of the frequent Arts Walks. But another aspect that retirees savor here is the array of top quality restaurants serving every kind of cuisine, especially fresh fish and Key West pink shrimp. Santiago's Bodega, Blue Heaven, Louie's Backyard, and 7 Fish are just four of the popular restaurants where getting a table requires planning.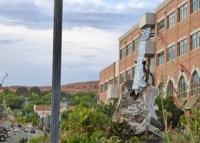 Recreation town. St. George, UT. There are so many possible contenders for fun towns for recreation that it is hard to pick just one. Others could be Eagle, Colorado or Bend, Oregon. But St. George is up and coming and uniquely situated near Utah's most famous National Parks such as Zion. Our innkeeper at a stay a few years ago was a transplant from Los Angeles. Though in her 40s she raved about St. George as a place to live, both for younger people and retirees. The vital downtown, pleasant streets, plentiful restaurants, many active communities with their golf courses, low crime rate, and bustling new airport were just some of the attractions she noted.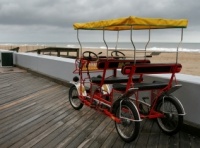 Beach town. Ocean City, MD. You won't have any trouble getting the kids to visit you if you choose Ocean City for your retirement. The town offers 11 miles of sandy beaches on the Atlantic Ocean, stretching all the way to Delaware. There is a long boardwalk lined with amusement parks and commercial establishments. Golf has become very important here with more than a dozen golf clubs in the area.
Bottom line. This list just scratches the surface when it comes to fun places to retire. Please add your favorites in the Comments section below.
For further reading:
Posted by Admin on August 23rd, 2021