General Retirement Issues
December 29, 2021 — This year has been mighty interesting. As 2021 winds down and we look with hope for a happier, less chaotic 2022, it is always enlightening to peer backwards. Which topics and articles resonated the most with our Members, and which ones were duds – knowing that can help us serve you better next year.
In this article, we will identify out the most popular of the 100 blogs we published last year, measured by which ones were read the most times. Some were predictable (retirement on a lake), and others we didn't see coming, like our mini-retirement guide to Scotland, which had more page views that any other country or state guide! Our review includes other categories of viewer interest at Topretirements – the most popular cities, states, and active communities. There were several big surprises there too. Here goes:
Most Popular Blogs in 2021- no matter when written
The most popular blogs on Topretirements during 2021 were actually written in previous years. Readers keep coming back to check them out, usually because they discovered them on a Google search (retiring on a lake must be a very common dream). All have been updated to keep them current. Here are the 3 blogs that were read the most times during 2021:
20 Great Places to Retire on a Lake – (originally published early 2020)
11 Affordable Places to Retire on a Lake – (from 2010 and updated many times)
Dueling Carolinas – Which One, North or South – Is Better for Retirement – (from 2010 and updated many times)

Most Popular Blogs Written in 2021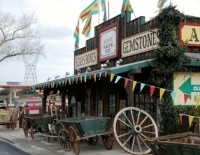 The 10 Best of the Best Places to Retire 2021 – Arizona's Flagstaff and Prescott snagged the top 2 spots on this list. All 10 are great picks.
Tennessee and Texas Win – Best States and Towns for Retirement 2021 – To a lot of people's surprise, more people are moving to these states than any others. And that provoked an avalanche of discussion – people either seem to love, or loathe, the Lone Star State.
10 Best Small and Mid-Sized Cities for Retirement – St. Petersburg and San Antonio were the top 2 picks in this interesting category.
Don't Forget These 5 Things When Choosing a Place to Retire – #1 was – "How much do you really know about the area you are considering for retirement?" The list generated a lot of interesting discussion worth reading.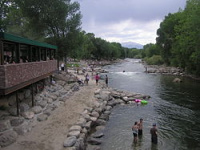 10 Undiscovered Places to Retire – Boca Grande, Fl and Leonardtown, MD were just two of the "yet to be found outs" on this list.
20 Most Popular Active Adult Communities for 2021 – The Villages and Tellico Village made it to the top of this list, to no one's surprise. But The Oaks at Blue Ridge (GA) made it too, we admit we didn't see that one coming.
Where Did You Retire? – Here are just two of the many retirement choices that came in from our Members: Cocoa Beach, FL and Playa del Carmen, Mexico
What Is Your Retirement Plan for 20 Years from Now? Retirement life in your 60s is one thing – but in your 80s and 90s it's quite another. The time to start planning is now.
What to Know When Choosing a Medicare Plan – Supplemental (Medigap) plans are generally better for older and/or more affluent people, while Medicare Advantage might work best for healthy people. Plus plenty of other tips.
10 Most Innovative Retirement Living Options – 55+ Communities within larger all age developments was one suggestion. Agritopia in Gilbert Arizona was another.
Blogs which generated the most comments:
Just about all of the blogs that made the "most read" list for 2021 generated many interesting comments (which we love to see!) But here are some more that succeeded in sparking spirited and informative discussions:
Coronavirus is Like the Wild West – How to Get in Line and Get a Shot – 49 comments. It seems like a long time ago now, but a year ago most of us were desperately trying to get our arms in line for a vaccine jab!
Biggest Retirement Mistakes When Choosing a Place to Retire – 34 comments. Over the years we have heard a whole lot of people explain the mistakes they regret when it came to choosing a place to retire. This article collected a group of the most interesting ones in one place. Special thanks to Ed Lafreniere for suggesting this popular topic.
What Is the Best Age to Retire – 30 comments. Deciding when to retire is not as simple as hitting an age like 65. There is so much more to consider – can you afford to, do you like working, do you have a plan? This article includes some great insights from our friend Bob Powell.
Most popular Retirement State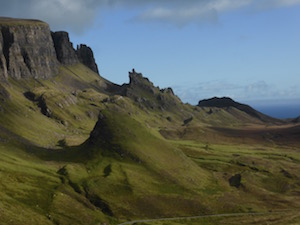 Looking at our site logs, we came up with a real head scratcher. Of all of our 80 or so mini-retirement guides to states and countries, the one for Scotland was visited the most (by a huge margin)! Go figure. After that it was Montana, Tennessee, and North Carolina. Find all of the guides here.
Most Popular Cities for Retirement
Flagstaff (AZ) and Chattanooga (TN) were the #1 and 2 most read city reviews on Topretirements during 2021.
Most Popular Active Adult Community
Florida's Directory of Active Adult Communities topped the list of alll the states and countries we have Directories for. But when it came to individual communities, The Cottages at Ocean Isle (Ocean Isle, NC) topped the list, a small community and a very big surprise.
Do you have a favorite Blog – or a suggestion?
It really makes our day when we get a suggestion from our Members. Do you have a favorite article, maybe one we could update or expand on, or an idea we haven't covered yet? Let us know in the Comments section and we will definitely put it on the list! Meanwhile, if you like this free site, please help us out by recommending us to your friends and colleagues. Thanks for visiting!
Posted by Admin on December 28th, 2021